Managers
---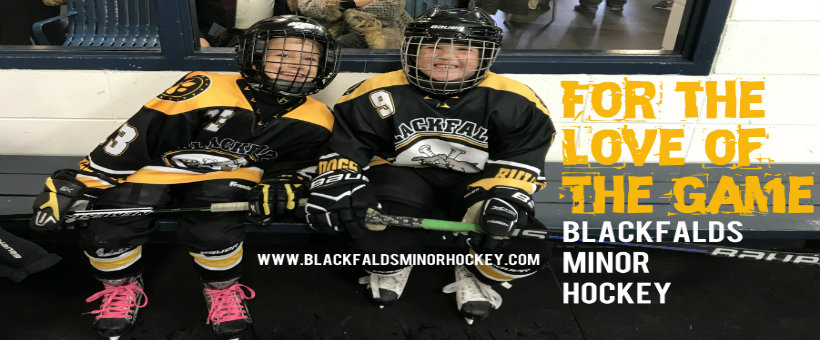 To Our Managers
The Team Manager is a central figure in creating the flow of communication - not only within the team (players, parents and coaches), but between the team and all support systems such as the Minor Hockey Association, Division Directors, League Officials, other teams, referees and game officials.
By taking on these critical operational aspects of the team, the manager enables the coaches to focus on player development and on-ice instruction so that they can provide the players with rewarding hockey experiences.
Every team will organize themselves slightly differently to best serve their players and their families. However, there are still many tasks that all Team Managers will need to complete regardless of what team they work with.
We hope to be able to provide some resources for our valued Bulldog Managers here.
---
BMHA Info.
Manager's Mtg Ice Notes & Info
---

Hockey Alberta Resources
Hockey Alberta- Minor Hockey pg. 47

Provincials Playdown Game Pointers:

Welcome to Provincial Playdowns where there is a very fast turnover of games and practices.
All official Playdown information will be found under the Hockey Alberta Bylaws and Regulations. Familiarize yourself all of these Rules or print off a copy for yourself just in case you have any problems.
When you get your playdown draw please contact your Ice Scheduler. You will work with them to determine your ice times to offer or accept and if you are the venue team. There will be further instruction at the bottom of your Provincial Playdown team list.
Each team will offer 2 ice times. Teams with venue will pick first from the 2 times they are provided from the other team. I encourage you not to accept a time until all 4 times have been presented. Your choice will determine if you play away or at home first depending on what best fits your schedule.
Provincial Playdown games are usually(MOSTLY) scheduled around League games. These games usually(MOSTLY) fall on weeknights, sometimes we get lucky that we can schedule them on a weekend that both teams are not scheduled already.
PLEASE DO NOT submit any forms of acceptance or game change before first talking to your Ice Scheduler. They will help double check to make sure there are no conflicts.
Ice offerings happen in order of Completion Dates. The sooner the deadline, the sooner the offerings. The rest of the ice offerings will filter down. Times may be offered to more than 1 team until finalized.
Practices will be bumped to accommodate Provincial Playdown Games. There is no guarantee that the practice will be made up due to a game being scheduled in its place.
Please send a completed copy of the Playdown agreement to your Ice Scheduler.
MANAGERS WILL ENTER PROVINCIAL PLAYDOWN GAMES INTO GOALLINE ASAP! Please enter them under the Provincial Playdowns Schedule Tools and add New Teams if you cannot find the name of the team you are to play. If you need guidance or if there is a conflict please let your Ice Scheduler know and it may because a practice needs to be changed or deleted.
The winning team must submit a scanned copy of the game sheet immediately after the game to all 3 of these emails:

Zone Minor Discipline Coordinator minordisc4@hockeyalberta.ca
Zone Minor Regulation Coordinator minorregs4@hockeyalberta.ca
playdowns@hockeyalberta.ca

If your team has lost either by a spread of more than 10 goals or the other team has more goals total after 2 games played you will receive an email from Hockey Alberta that you will not be advancing to the next round. Please email your Ref Assigner and Ice Scheduler so they can cancel the next game asap if applicable. And delete your game in Goalline if a second game is not needed.

Central Alberta Hockey League(CAHL)

BMHA and CAHL Flow of Communication

Parent/Player/DEP
Coach/Manager
Association Director/CAHL Governor
CAHL Executive/CAHL President

Inclement Weather - CAHL Policy
CAHL Policy:
In the instance that a significant poor or bad weather event has happened or imminently will happen in the area a visiting team must travel to or through to get to a scheduled CAHL game, Section 9 L, part 4 / 4a above and the remaining portions of this policy will not come into effect if:
• there is agreement in writing (email is acceptable) that both CAHL members (both Team Managers/Coaches and both CAHL Directors or their designate) feel that it is not safe to travel and
• a detailed written agreement (email is acceptable) is forwarded to the responsible Tier Governor, Division Lead Governor and Division Vice President that identifies the agreement and the efforts to reschedule the game happen as soon as practical and
• both parties split the costs evenly of the Ice and Referees for the game affected by the weather. The Home team Member will invoice the guest member for 50% of the game costs associated with the weather interruption. The Visiting team member will have 30 days to pay the invoice or the remaining portions of the rule below may apply.

If the agreement immediately above is not followed the associated penalties MAY apply based on the findings:
Reason for no show: Weather related where roads are closed within 50 km of the game site as confirmed by Governor CAHL Potential penalty:
No penalties to visiting team
Reason for no show: Weather related where other teams are travelling in or through the same area successfully and no road advisories are in place Potential penalty:
• Costs of ice and officials only
Reason for no show: Injuries, suspensions, less than 6 available players, miscommunication Potential penalty:
• Costs of ice and officials
• Fine of up to $600
• Forfeit of game
• Suspension of the team from further games up to the entire season
---
Forms